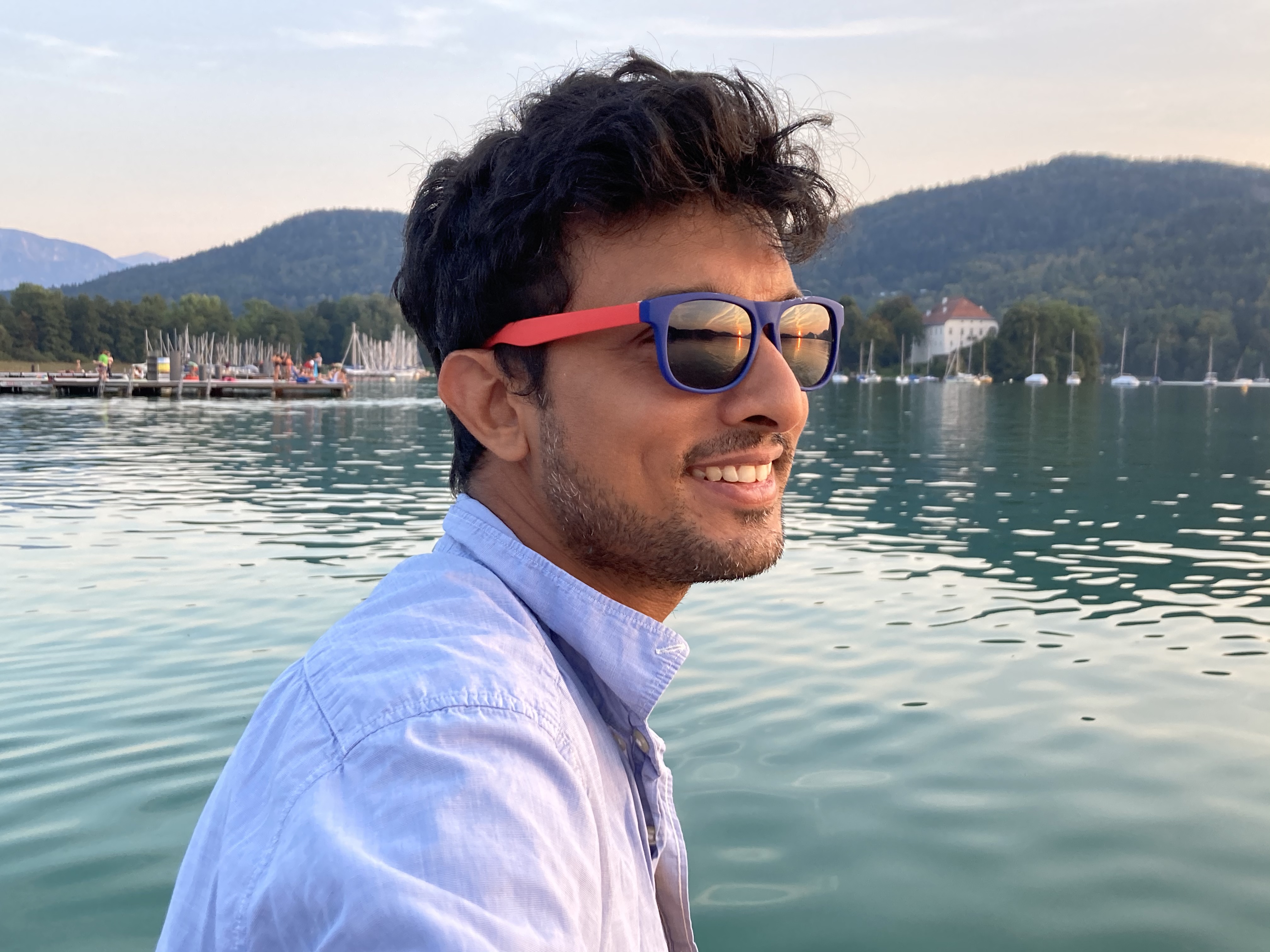 I have recently joined tenure track position at the University of Innsbruck from September, 2023.
I was a lecturer (2020 - 09/2023) at the Alpen-Adria Unviersity Klagenfurt in the Cybersecurity Research group led by Prof. Elisabeth Oswald. Prior to that, I was a senior research associate (09/2017 - 2019) at the Unviersity of Bristol, UK in the cryptography research group, and a postdoc researcher (06/2014 - 04/2017) at the Technical University of Denmark in the Cybersecurity group hosted by Prof. Christian Rechberger.
I received PhD in Computer Science from the University of Luxembourg in 2014. My doctoral research topic was security aspects of symmetric-key primitives and my thesis supervisor was Prof. Alex Biryukov.
My academic background is in Mathematics. I received master's (M.Sc from the Indian Institute of Technology) and bachelor's (B.Sc with Hons.) degrees in Mathematics. I also hold a master's (M.Tech from the Indian Statistical Institute) degree in Computer Science.
Research Interests
My research interests lie in the area of cryptography and its applications. I am interested in designing cryptographic primitives, cryptanalysis, and application of cryptography in security and privacy. I am also interested in statistical machine learning and its interplay with cryptography and security.
My cryptographic designs
I am co-designer of the ZKP and MPC friendly symmetric-key families of primitives MiMC, GMiMC and most recently published Poseidon. I am co-designer of the lightweight encryption function ForkSkinny associated with the lightweight authenticated encryption scheme ForkAE. ForkAE was one of the Round 2 candidates in the NIST competition for standardizing lightweight cryptography.
Professional service
Program Committees: SCN 2022, CT-RSA 2022, Indocrypt 2020, PKC 2020, FSE (ToSC) 2019.
External reviews: Asiacrypt 2021, FSE 2020, SAC 2020, Asiacrypt 2020, Eurocrypt 2019, Asiacrypt 2018, Crypto 2018, ACNS 2017, FSE 2016, CT-RSA 2015, Eurocrypt 2015, ACNS 2014, FSE 2013, CHES 2013, Asiacrypt 2012, FSE 2012, Crypto 2011
| | |
| --- | --- |
| Sep 20, 2023 | Paper on quantum cryptanalysis accepted by the journal Designs, Codes and Cryptography |
| Sep 18, 2023 | I will serve as a PC member of CT-RSA |
| Dec 19, 2022 | Paper on p-adic encoding for homomorphic encryption accepted at the ACNS 2023 |
| Jan 24, 2021 | Our paper on Compactness of Hashing Modes accepted at the Eurocrypt 2021 |
| Jan 11, 2021 | I am co-organiser of the Lightweight Cryptography workshop SILC co-located with Eurocrypt 2021. The second submission deadline for the workshop is March 25, 2021. |